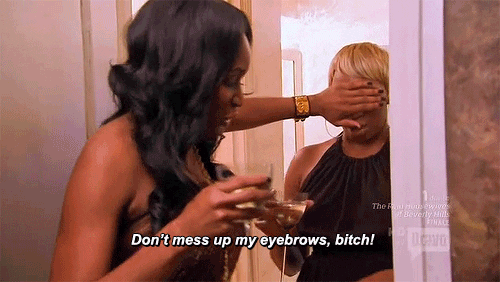 Getting your brows to look fierce daily can seem really daunting and almost impossible, but after doing my own makeup as well as makeup on others for so many years, I've picked up a few tips and tricks to achieve bomb brows in a matter of just a few minutes.
Believe it or not, getting your brows to utterly slay is actually super easy and the key to making them look amazing is to use these 3 super easy steps below.
How To Get Bomb Brows In 3 Easy Steps
1. Shape 'em out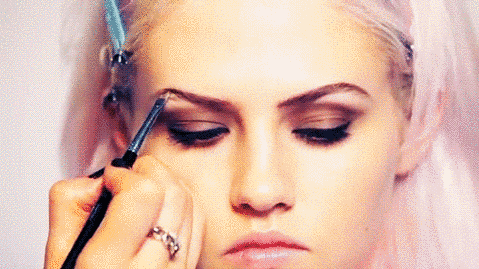 Shaping your brows may sound really intimidating, but it's actually not as bad as it seems. All it takes is some practice and patience. If you are a novice to filling in your brows, I'd suggest using an eyebrow stencil in the shape you like or one that's most flattering for your face shape. If you're a beginner, using the stencil the first few times will help you get comfortable with drawing on your eyebrow shape freehand. These days you can find tons of brow stencils online, at
Ulta
, or
Sephora
so there are tons of options.
2. Fill 'em in
This is the easiest step of doing your brows. Using an eyebrow pencil the color closest to the natural hairs of your eyebrow, lightly fill in your brows by creating short hair-like strokes in the areas that are sparse. Using a spoolie, brush out your brows to blend in the pencil strokes with your real brow hairs. If you aren't a fan of brow pencils, eyebrow gels are also a great alternative. NYX's tinted brow gel is one of my favs, and the mascara wand makes application a breeze.
3. Clean 'em up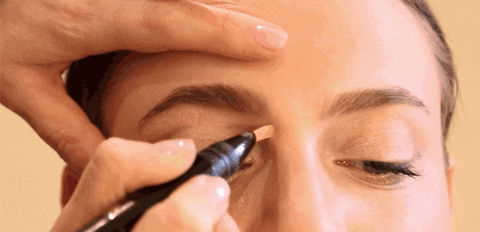 Some may say it's dated, but for me personally, I find that when I clean my brows, they look really nice and neat. If you aren't one to really go for the manicured brow look, you can skip this step, but for me, I like to take a little bit of concealer(1-2 shades lighter than my skin tone), outline my brows, and blend the concealer in. The additional highlight of the eyebrows really makes your brows look cleaner and put together.
Getting your brows to look snatched is actually a lot easier than it sounds and hopefully with these tips and tricks doing your eyebrows in the morning just got a lot easier!
Let's Be Friends:


www.sassyandclassy.net