I absolutely LOVE motivation Mondays because aside from beauty and fashion, I have always been someone who is all about finding ways to lead the most positive, inspirational and HAPPIEST life possible.
And while I love blogging and talking to you fab ladies about all things beauty and fashion related I think it's also important that we talk about inner beauty and having positive self images of ourselves ( without all the clothes, hair and makeup).
As someone who constantly struggles with having a positive mindset all the time and being as confident as I can as often as possible, when I stumbled on these 4 tips on giving your confidence a boost, I just had to share it with you beauties.
I know from personal experience that when you take a hard hit in life, your confidence takes a hit too. But it's important to keep in mind that when that happens, try and dust yourself off and keep things pushing. When you find yourself feeling less than confident about something or a bit of self doubt starts to creep in, remember that you are the BEST version of yourself as you are. You control your thoughts, actions and destiny. You are the CEO and best person to run your life so dont let doubt take control. In the end your confidence will be the missing link to help you achieve whatever it is that your heart desires.
Below are more
tips
on how to give your confidence a big boost. Be sure to leave your confidence tips in the comments section!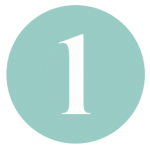 PRACTICE, PRACTICE, PRACTICE
If you want to have more confidence you have to practice the skill or task you're doing until you feel confident. If you want to be a great speaker, you have to practice your speech over and over and over again – in the mirror, with your family, with friends, with strangers, until you feel so confident, because you've worked to be the best you can be.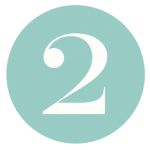 GET GOOD SELF-TALK
"We all have this negative self-talk that goes in our head. But guess what, there's enough other people telling us we can't do it, that we're not good enough, so why do we want to tell ourselves that? We know for a fact that thoughts influence actions… so we need to get our own self-affirmations."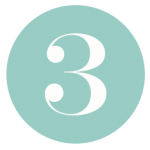 WRITE A SELF-CONFIDENCE LETTER TO YOURSELF
When you're feeling confident & positive in your life, take the time to write a letter to your future self about the things that you're proud of. Dr. Joseph says the reason to do this is "because there are moments, and we'll all experience them, in our career, in our life, in our job hunting, in our relationships, when we are not feeling good about who, what and where we are." It's in those moments that you need to get our your letter to help you get through the storm.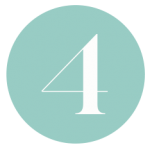 SELF-CONFIDENT PEOPLE INTERPRET FEEDBACK THE WAY THEY CHOOSE TO
When something doesn't go your way, how do you choose to interpret it? How do you choose to respond? Self-confident people choose to respond in a positive way, that helps them to keep moving forward.
Stay fab Divas!